Clubhouse App: How to Get Started
We just started and are exploring how to make this applicable to start-ups, non-profits, personalities, thought leaders and corporates.
THANK you SocialMediaExaminer and Naomi Nakashima for creating this!!!!! BRILLIANT!!!!
Folks, if you need help, definitely let us know.
New to Clubhouse App? Wondering how to use Clubhouse?
In this article, you'll discover how Clubhouse works and how you can use Clubhouse to build your authority and your business.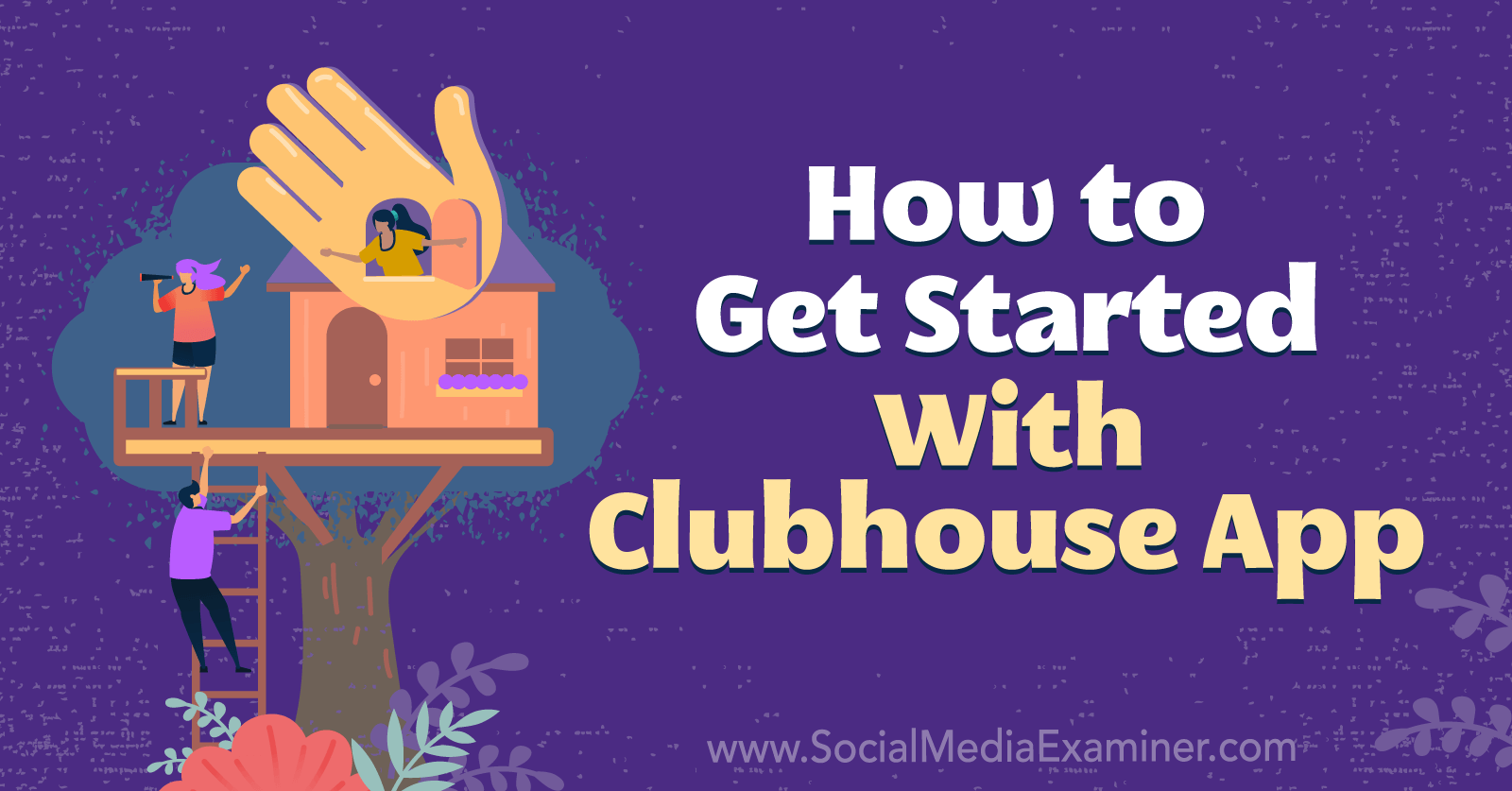 What Is Clubhouse App?
If you've been hanging out on social media the past couple of weeks, you've probably heard a new buzzword: Clubhouse. This new platform lets people chat in real time, share stories, collaborate, and bounce ideas off of each other using their voice without the need for a lot of other equipment.
It takes the "media" feel right out of social media and leaves us with what we've always loved (and missed) about social media—the social aspects.
But what really sets Clubhouse apart is the exclusivity. While we tend to measure a social media platform's success through the number of active members logging in and using that platform every day, Clubhouse has been seeing success as Silicon Valley's social hot spot. The limitations on invitations have only fueled its appeal among entrepreneurs and business elites.
How to Use Clubhouse App: Use Cases for Business Owners and Marketers
While social media platforms come and go and there are celebrities and tech giants on other platforms, Clubhouse is showing all the signs of turning social media marketing as we know it on its head. Here are a few reasons why Clubhouse may be the next major social media platform:
It offers the ability to connect and engage with professionals outside of your industry or niche.
The typical social media algorithms that help people create echo chambers on other platforms are replaced with spontaneous rooms filled with real-time chats on a variety of topics.
The focus is on high-value conversations rather than produced content.
Clubhouse users are already fiercely loyal and protective, so much so that they've been very particular about who they invite to join the app with them.
Most of all, Clubhouse is finally bringing into social media the factor other platforms largely ignore: audio. While other platforms focus on visual and written media (such as captions, images, and videos), Clubhouse shifts the focus to an audio-only format.
Within minutes of joining the app and scrolling around, your mind will be brimming with options for how to use Clubhouse to network, grow your authority, or expand your knowledge.
Community-building for coaches and trainers: While Clubhouse App is still in private beta, you may not be able to get your entire community onto the app. But once the app opens up to the public, Clubhouse becomes a great new place to bring your community and opens up a new way to engage and connect with them. Additionally, as you network and meet other Clubhouse members, you'll find they'll naturally follow you over to your other channels and communities.
Community-building for virtual events: 2020 saw a surge in virtual events and summits, but with it came privacy concerns and expenses trying to get attendees together into a live setting. Clubhouse offers an intimate, exclusive community in the form of a club that can accompany virtual and even in-person events for attendees to connect and engage with each other.
Curating content for content creators: Recording and transcribing conversations in Clubhouse rooms without every participant's permission is strictly against the platform's Terms of Use. However, you can start a new room for the purpose of curating content by adding your intentions to the room's public title and description. Then you can use a room to ask questions, interview other members, grab tidbits and advice on various subjects, and put together articles.
Note: Once you start a Clubhouse room, you can't edit or change the room's title or description so you can't decide to begin recording once the room has started. This is a decision you must make when setting up the room so you can add the appropriate notices for people.
Collaboration for projects and networks: Because anyone can start a private chat with one of their connections, Clubhouse is a great place to have private conversations regarding networking or collaboration opportunities. And once the chatroom is closed, nothing is saved, making the entire conversation private and protected.
Podcast communities: Again, this might be hard to do while Clubhouse remains in private beta, but once the app is public, you can use Clubhouse clubs to build communities related to your podcast without having to add a lot of content creation and overhead to keep your community engaged between episodes.
Networking with experts in other industries: We all know the value of networking and learning from experts within our own industries, but imagine the value of learning from other startups, small business owners, multimillion-dollar CEOs, and tech giants. For many of us, we could only dream of being able to hear them speak on stage. Now Clubhouse has built a platform that makes it possible to share a stage with them, ask a direct question, and receive a response in real time.
#1: How to Join Clubhouse App
Clubhouse is still in a private beta phase and available only to iPhone users, which is what fuels its exclusive nature.
As of now, there are only two ways you can get onto the platform and they both require close relationships with people already on the app:
By personal invitation: When someone joins Clubhouse, they're automatically granted one invitation they can send to someone using their phone number. This means members are going to send invitations to people they have a close connection to, like a good friend, rather than merely an acquaintance. Once someone is on Clubhouse for a while and spends time moderating rooms and speaking, both of which I cover later in this article, they can earn more invites to send.
Exclusive side-door: When you try to visit Clubhouse's website, they give you an option to download the app from the App Store so you can reserve your username. Depending on how many of your friends are already using Clubhouse, they may receive a notification letting them know that you've reserved your username and downloaded the app. When this happens, they get the option to wave you through even if they don't have an official invitation to send (and it doesn't use one of their invitations if they haven't already used it yet).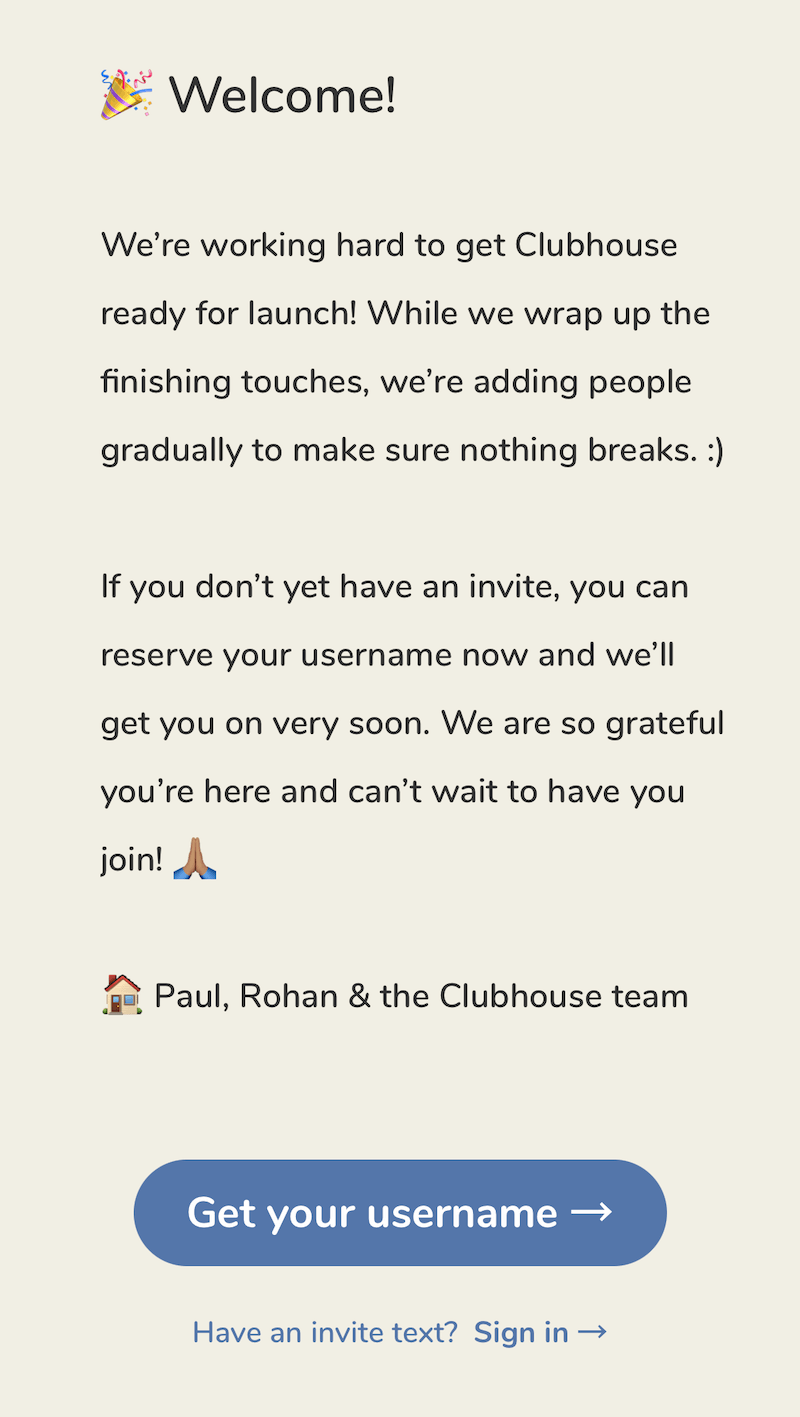 #2: How to Set Up Your Clubhouse App Profile
Like other social media apps, Clubhouse gives you a profile that will tell others a little more about you and what you have to offer.
For your profile photo, you can choose a photo from your camera roll or use your camera to take a new photo. Whichever method you choose, choose a photo that:
Shows your face, preferably smiling and framed well inside the photo.
Looks good in several sizes. This photo will be shown throughout the app, sometimes with your name and sometimes by itself. The clearer your photo is, the more recognizable you'll be.
Has a clear background with contrasting colors. The background colors on Clubhouse are white to an off-white and light beige, which are nice and neutral so your photo can stand out. Having a bright background in your photo can really make your profile pop when looking at a sea of profile photos.
Clubhouse gives you plenty of room to write out a complete bio. The first three lines (roughly 125 characters) are available as a preview while in rooms on the app, making those the most important words in your bio.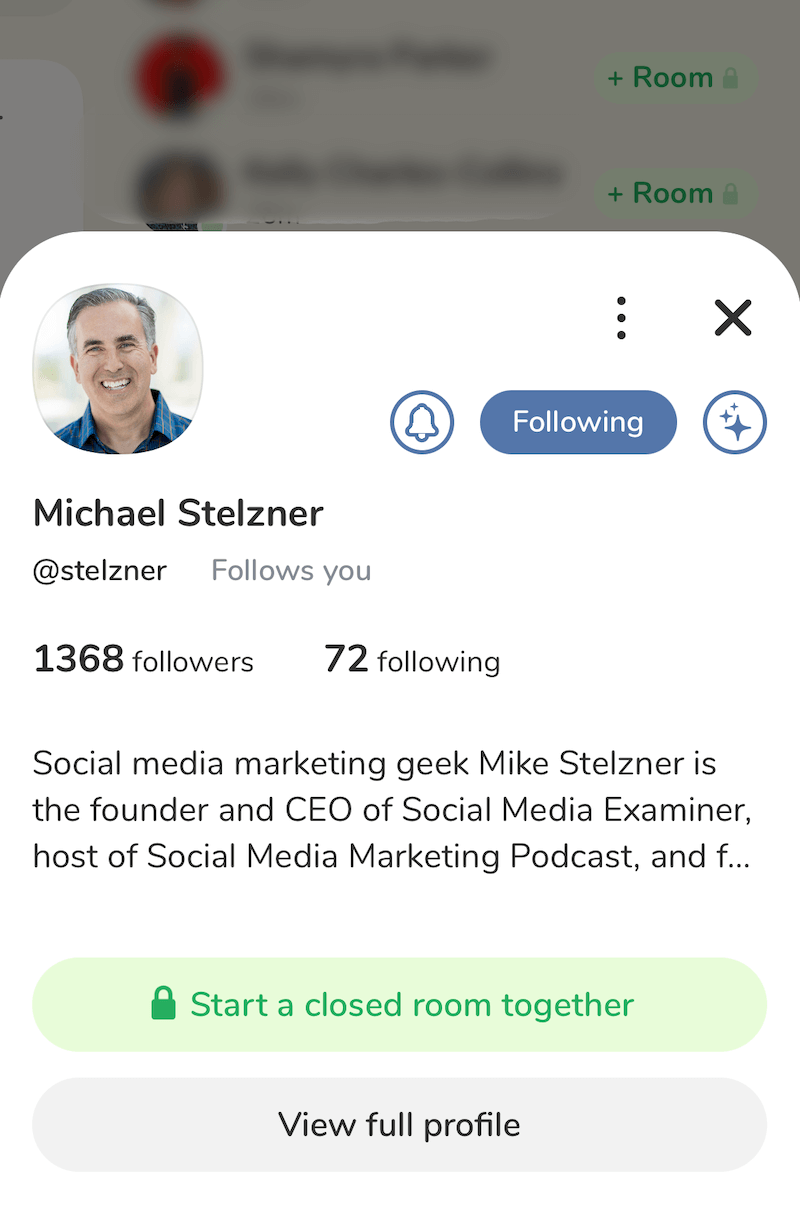 The Clubhouse editor is a plain-text editor, meaning there's no markup, hyperlinking, or formatting. You can't easily place emojis into your bio.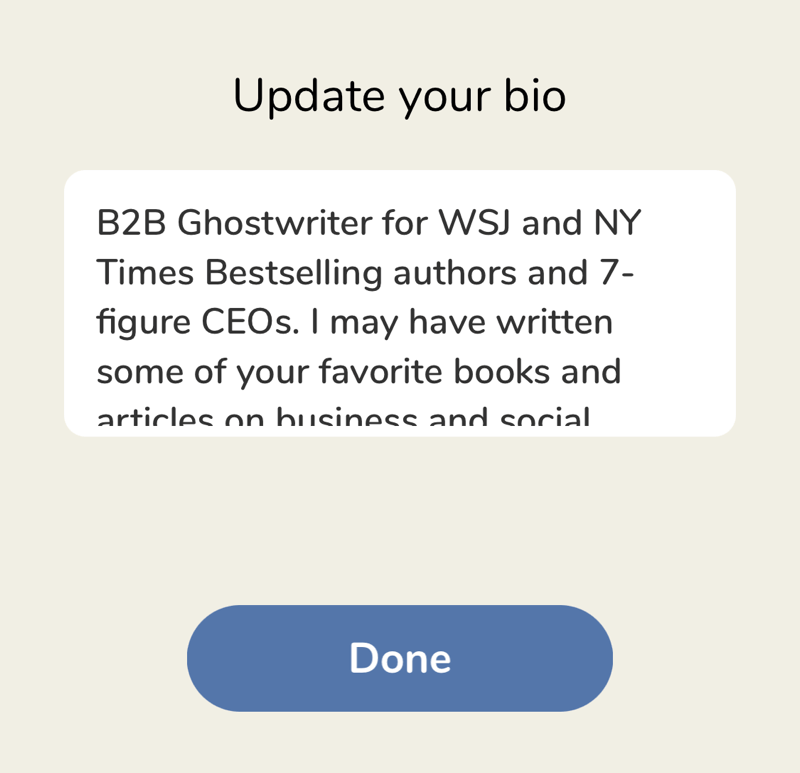 As I already mentioned, the first three lines are the most important words in your Clubhouse bio. The preview screen shows only your photo, how many followers you have, how many people you're following, and those three lines. There's no word or character count limit on your profile, but if your bio is too long, when you try to save it you'll get a message in red that asks you to try to write a shorter bio.
Here are some other tips for building out your Clubhouse profile:
Clubhouse is a networking and real-time conversation app so make sure your profile defines the value you bring to the conversation.
The only clickable links on your profile are your Twitter and Instagram profile links but you can post other links in the bio. If you do post more links in your bio, make sure they're easy to remember because others won't be able to copy and paste those links.
List topics you're interested in discussing to let people know what types of conversations you want to be invited to.
Use keywords strategically to help people find you if they use the search function but avoid keyword stuffing.
Write and edit your bio in an outside app to break up long paragraphs.
Many Clubhouse users opt to write and format their bios in an outside app such as notepad, and then copy and paste the completed bio into their profile. While your bio still won't have any clickable links, you can add some basic formatting, and emojis this way.
If you want to add clickable links to your Twitter and Instagram profiles, here's how to add them to your Clubhouse profile.
How to Add Your Instagram Profile to Clubhouse App
Go to your Clubhouse profile and scroll to the bottom. There, you'll see the Instagram logo along with the words "Add Instagram." Tap on that and you'll be prompted to log into your Facebook account to connect your Instagram account.
If you ever want to disconnect your Instagram, there are two ways you can do so.
First, from Clubhouse, tap on your profile photo to pull up your full profile. Then tap on the settings gear icon in the top-right corner.

Scroll down to the bottom of the screen and tap on the Disconnect Instagram option.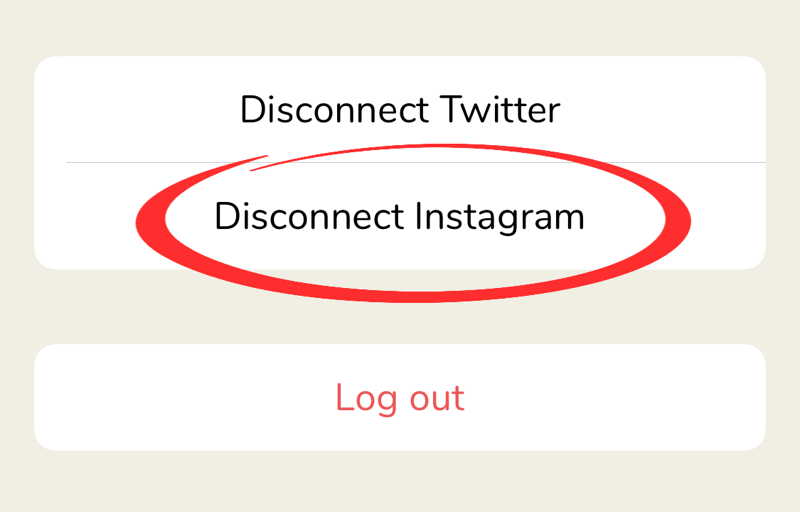 You can also disconnect your Instagram account from Clubhouse by revoking access from within Instagram. First, log into the Instagram app and go to your profile.
Then tap on the hamburger menu in the top-right corner and choose Settings from the pop-up menu.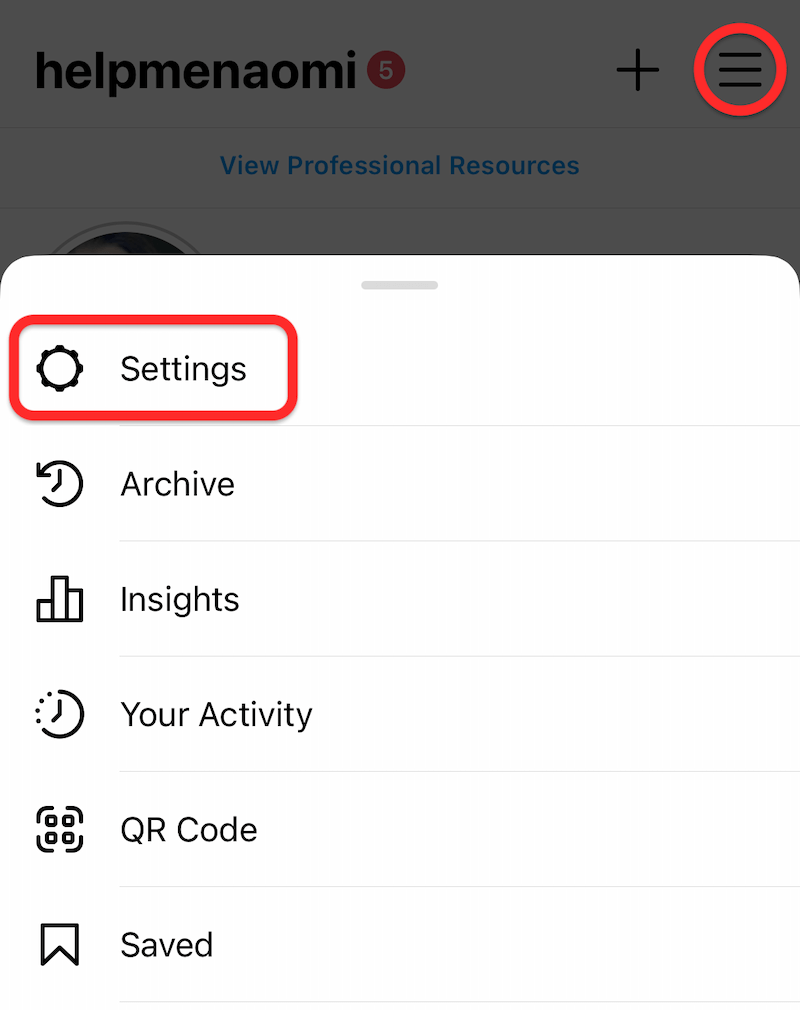 On the next screen, tap on Security and then Apps and Websites.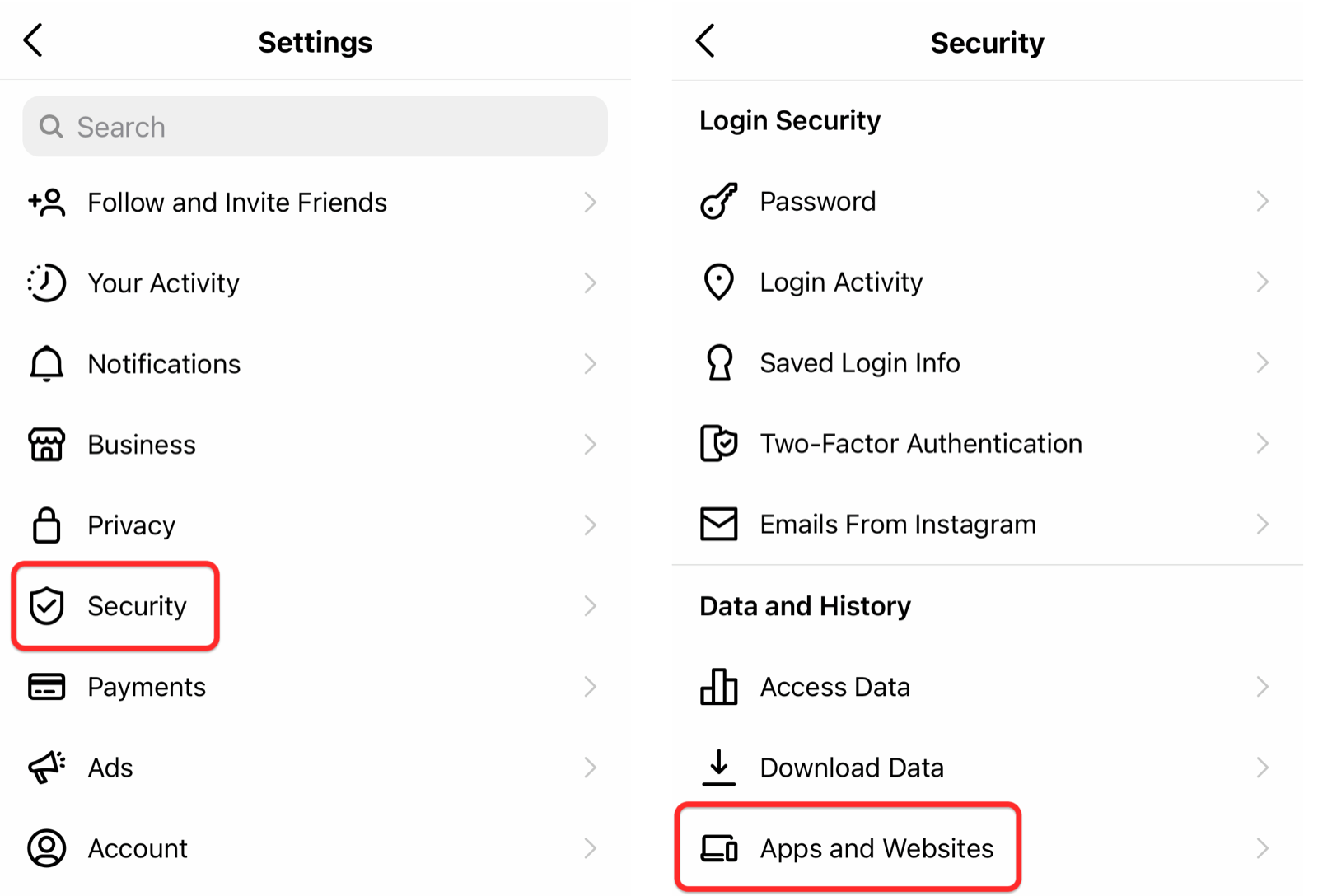 Finally, choose the option to Remove Clubhouse.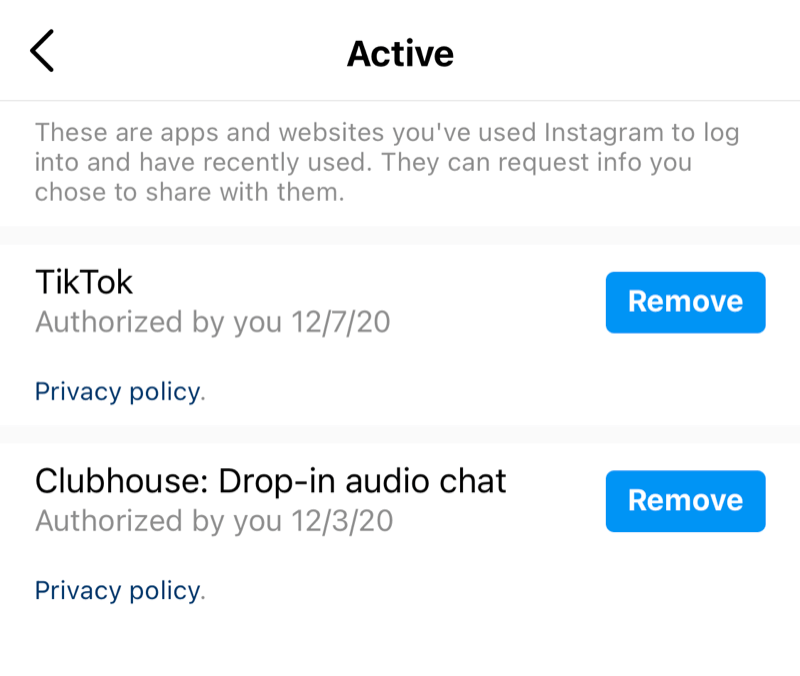 When you get back to your Clubhouse profile, you can leave it disconnected from Instagram or connect it to a different Instagram account.
How to Add Your Twitter Profile to Clubhouse App
To add your Twitter profile, go to your Clubhouse profile and scroll to the bottom. There, you'll see the Twitter logo along with the words "Add Twitter." Tap on that and you'll be prompted to log into Twitter and connect your account.
Should you ever want to disconnect your Twitter account, there are two ways you can do so.
First, from Clubhouse, tap on your profile photo to pull up your full profile. Then tap on the settings gear in the top-right corner.
Scroll down to the bottom and tap on the Disconnect Twitter option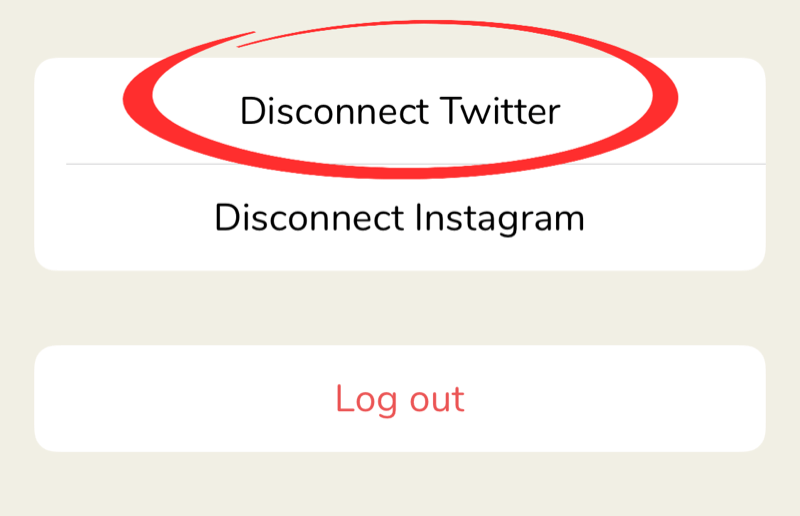 You can also disconnect your Twitter account by revoking access from within the Twitter app. First, log into the Twitter app and pull up your main menu.
Then tap on Settings and Privacy.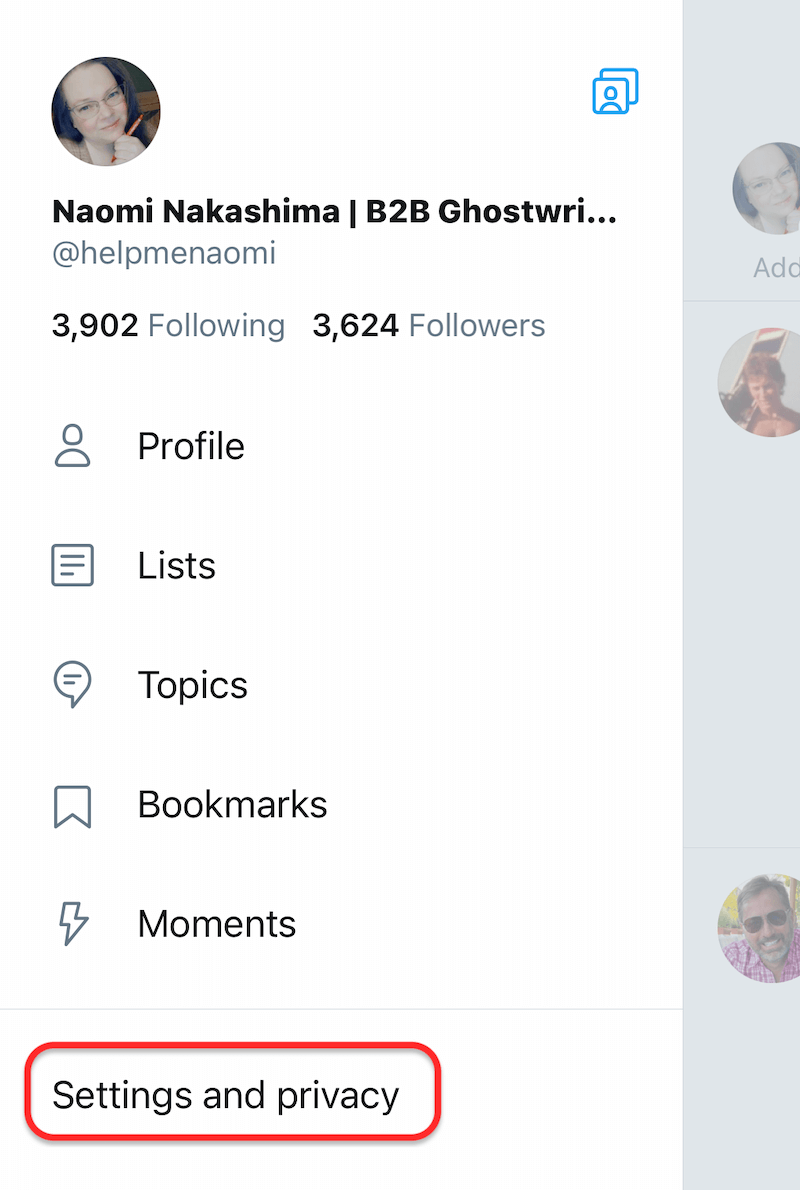 On the next screen, tap on Account and then Apps and Sessions.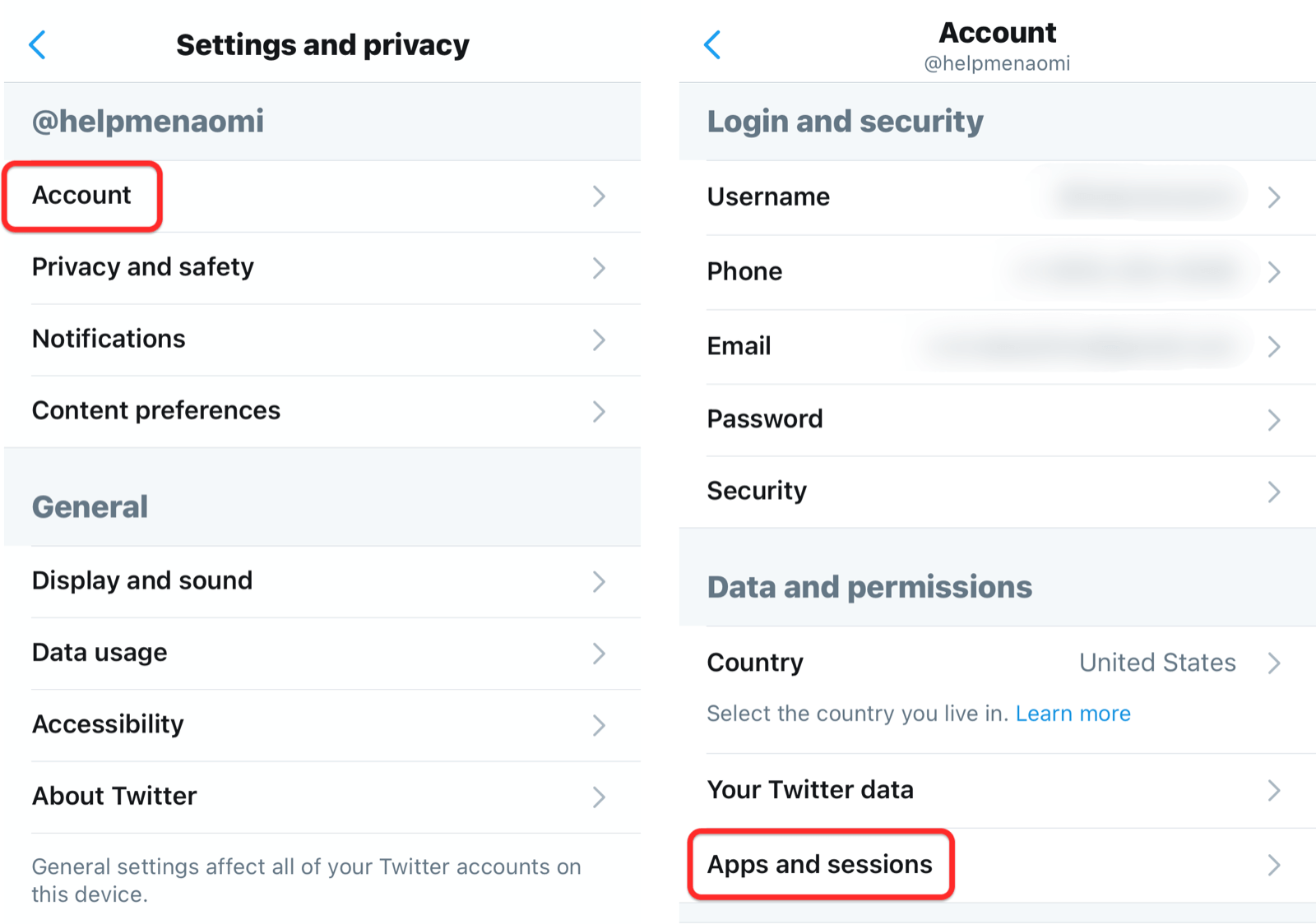 Next, tap on Connected Apps.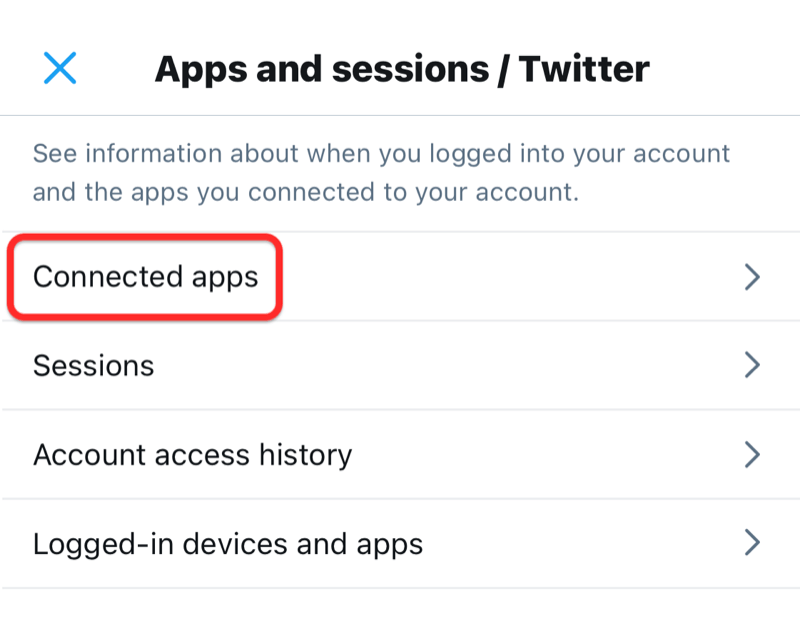 Finally, scroll down until you find the Clubhouse App and revoke access.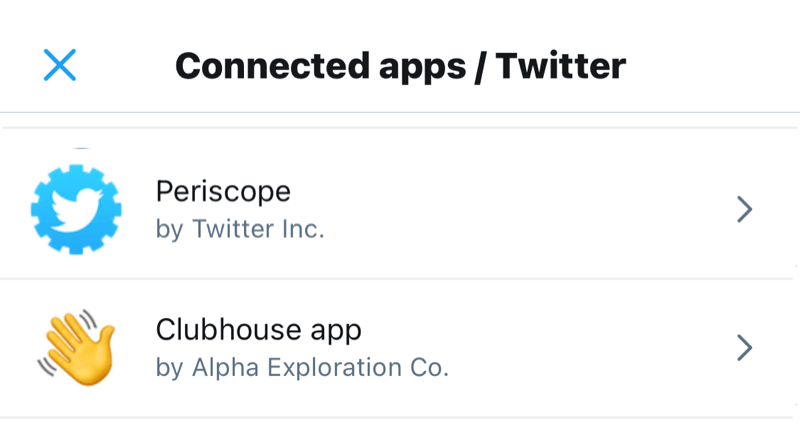 When you get back to your Clubhouse profile and scroll to the bottom, you'll see the option to connect to a new Twitter account.
#3: What Is the Clubhouse App Hallway?
The hallway is Clubhouse's name for their main feed. This is where you'll find active and ongoing chatrooms. If you've joined any Clubhouse clubs or followed any scheduled rooms, some of those will be listed at the top of the hallway.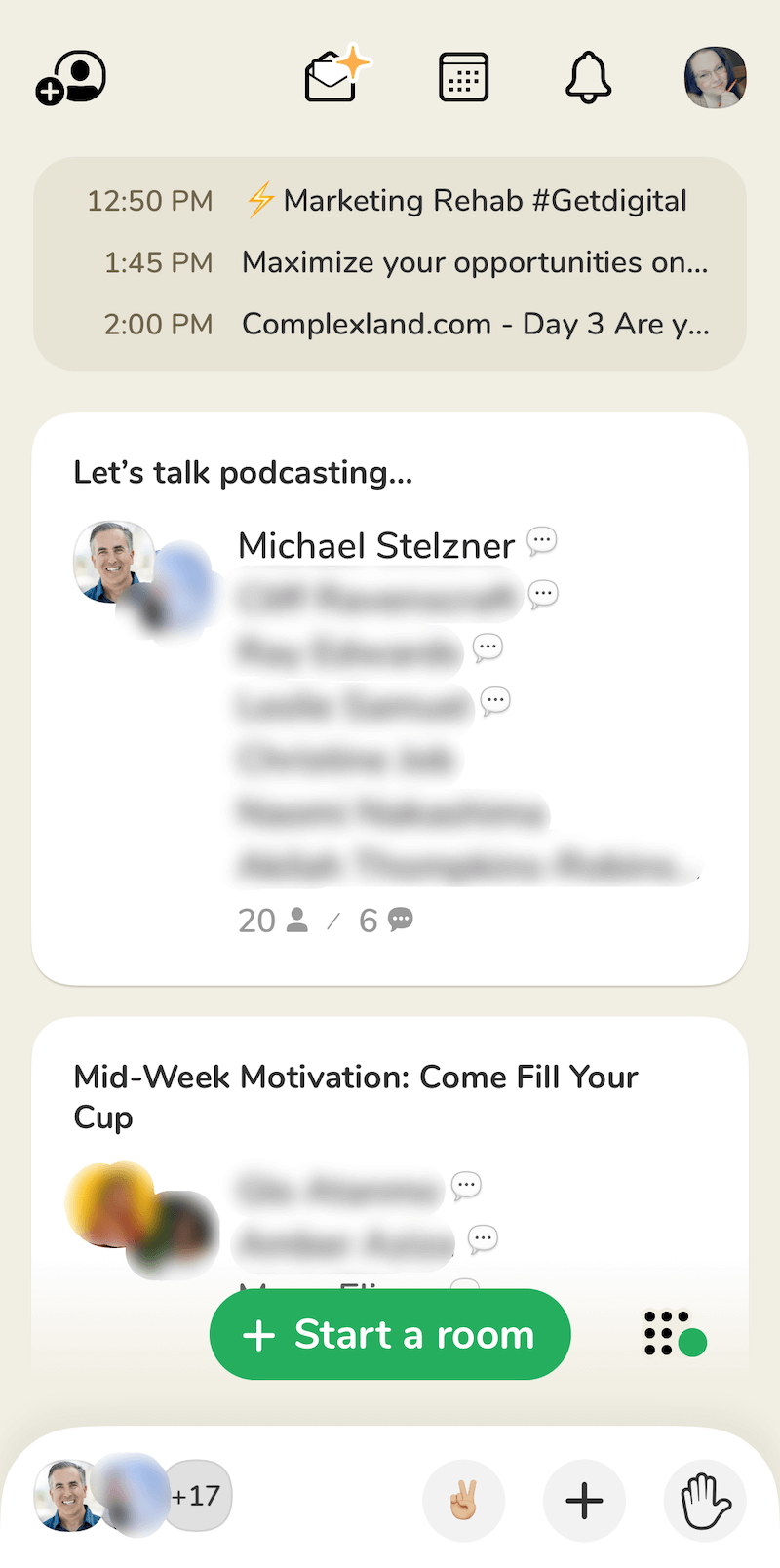 Social Media Marketing Workshops (Online Training)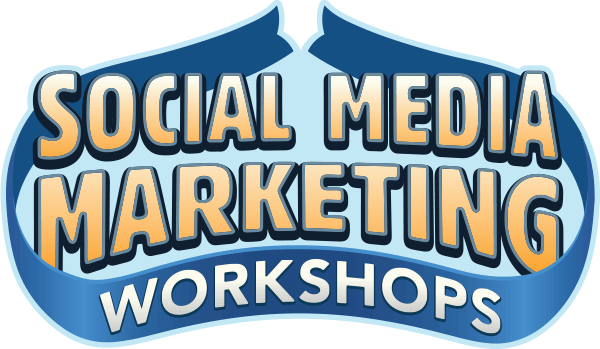 Want to improve your paid and organic marketing on Instagram, Facebook, YouTube, or LinkedIn—and secure your future? Get ready to be coached by 14 of the world's best social marketing pros in the most comprehensive social marketing training we've ever offered. You'll receive step-by-step live instruction so you can increase your reach, create amazing engagement, and sell more with social media. Become the marketing hero for your company and clients as you implement strategies that get proven results. This is a live online training event from your friends at Social Media Examiner.
0
3
Days
1
6
Hours
3
6
Minutes
1
8
Seconds
The main menu is spread across the top of the hallway. From here, you can:
Search for a member using a name or keyword.
Invite a new contact to join Clubhouse.
View the calendar with upcoming rooms.
Review your notifications.
View or edit your Clubhouse profile.

How to Find Someone on Clubhouse App: Member Search
You can use the Member Search feature to find any member on Clubhouse. Currently, there's no way to mark your profile as private so every Clubhouse member can be found through this search. The search pulls results from the member's name, username, and bio fields.
How to Send Clubhouse App Invitations
Here, you can see how many invitations you have available to send out. To invite someone new to Clubhouse, they must be a contact in your phone and you must grant Clubhouse access to your contacts. Once connected, you can see a list of your available contacts and search for someone to send an invitation to.
When you invite someone to join Clubhouse, they'll receive a text message letting them know you've invited them and the phone number to use when they accept the invitation.
How to See a Schedule of Clubhouse App Rooms: Calendar
The Clubhouse calendar shows you a list of upcoming rooms. Anyone can add a new room or event to this calendar and doing so will notify anyone who follows you or the club you choose to attribute your event to.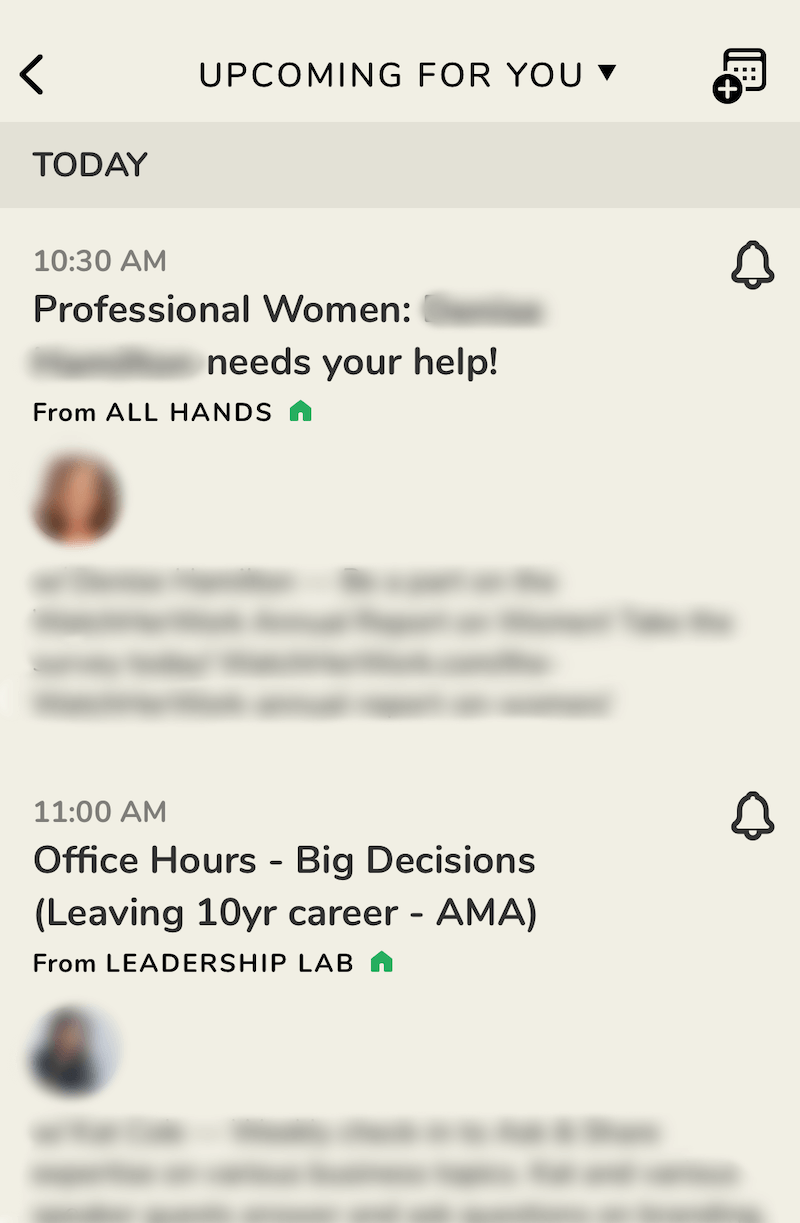 How to View Clubhouse App Notifications
When you tap on the notifications bell icon, you'll see a list of some of the actions related to your friends and any clubs or rooms you're following, such as:
When someone has followed you
When someone you're connected with is speaking in a room you might be interested in
When someone you're connected to invites you into an ongoing room they think you might be interested in
When someone you're following or a club you're following schedules a room to open
How to Manage Clubhouse App Settings: Profile
On your Clubhouse profile, tap on the gear icon in the top-right corner to reveal your account settings.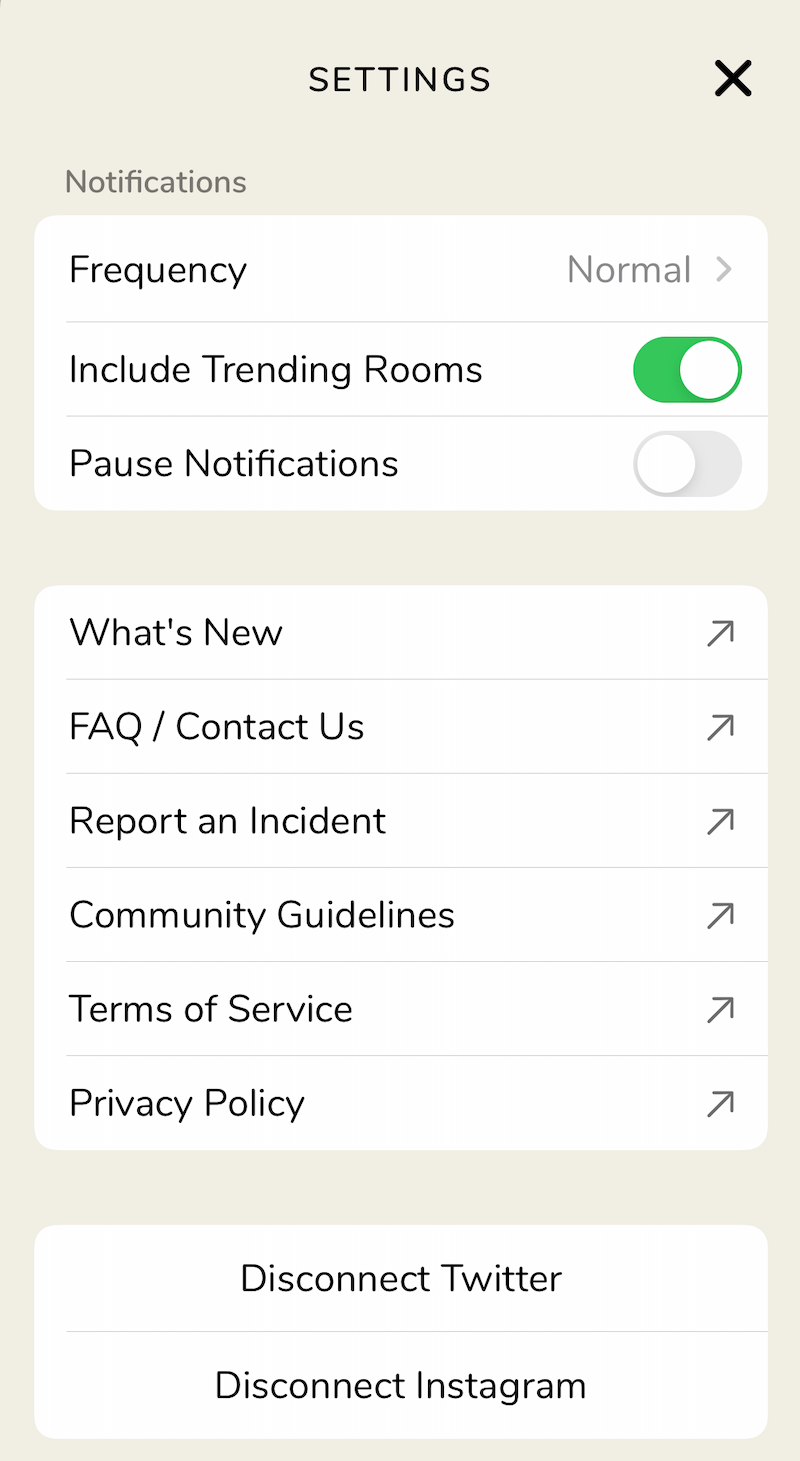 From here, you can tailor your notification settings to suit your needs, including how frequently you receive notifications, whether to include trending rooms in your notifications (rather than just the ones you're following), and pause your notifications should you need to.
You'll also find a list of helpful Clubhouse resources, including updates about the app and an FAQ. There's also a place where you can report something that happened on the app in real time. The Community Guidelines, Terms of Service, and Privacy Policy are available here as well.
#4: What Are Clubhouse App Rooms and How to Use Them
Clubhouse rooms are where all of the magic happens on the app.
Imagine being at a large convention, strolling down the hallway and peering through the doors to see conversations happening in each of the rooms. This is the exact experience the Clubhouse app is emulating.
As you're scrolling down the Clubhouse hallway, you can see an at-a-glance view of each room, including the name of the room, some of the people currently in the room, and the number of people and speakers in the room.
Clubhouse rooms shown in the hallway are public and anyone can hop into any of them at any time. Or you can start a private room with one or more of your connections and have a private chat.
To find out who else is online and available to chat, swipe left on the hallway and Clubhouse will show you a list of everyone available, whether they're currently online, and which room they're in.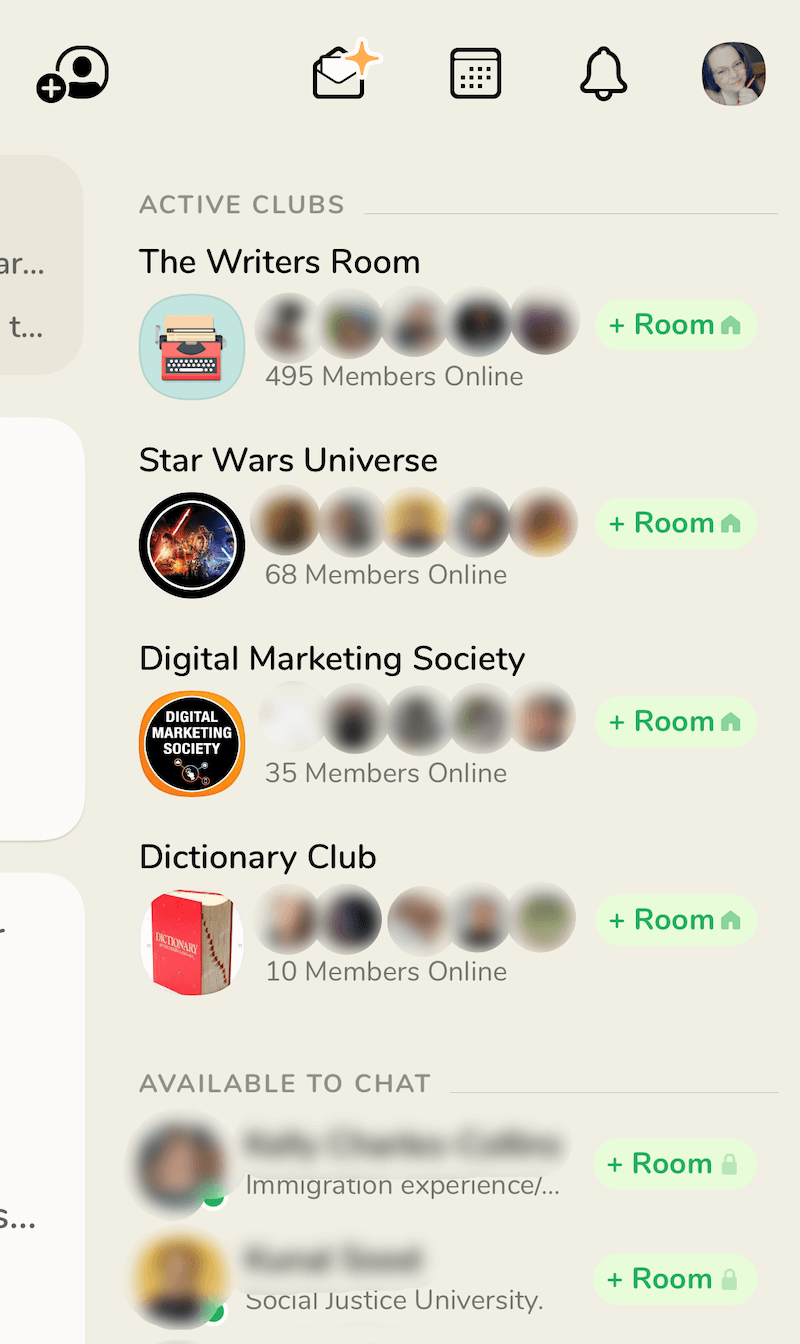 Above all else, Clubhouse was designed to foster connections and allow people to build communities. But for communities to work and help ensure that everyone gets the maximum value from their experience, there are a few guidelines for etiquette that, when followed, make the experience much better for everyone else. Here's a rundown of what you need to keep in mind when you're a listener, speaker, and moderator.
What Is a Clubhouse App Listener?
When you first join a Clubhouse room, you join as a listener. This means you don't have access to the microphone, but you can sit quietly and listen to the conversation as it unfolds. It's customary to sit in the audience until you get a feel for the room and are caught up on the conversation. While you listen in, feel free to tap on any of the speakers or other audience members. You never know who might be in the room with someone you want to connect with later.
While you're in the audience, you can tap on the All Rooms option at the top of the screen to scroll back through the hallway to see what other rooms have started without muting or leaving the conversation.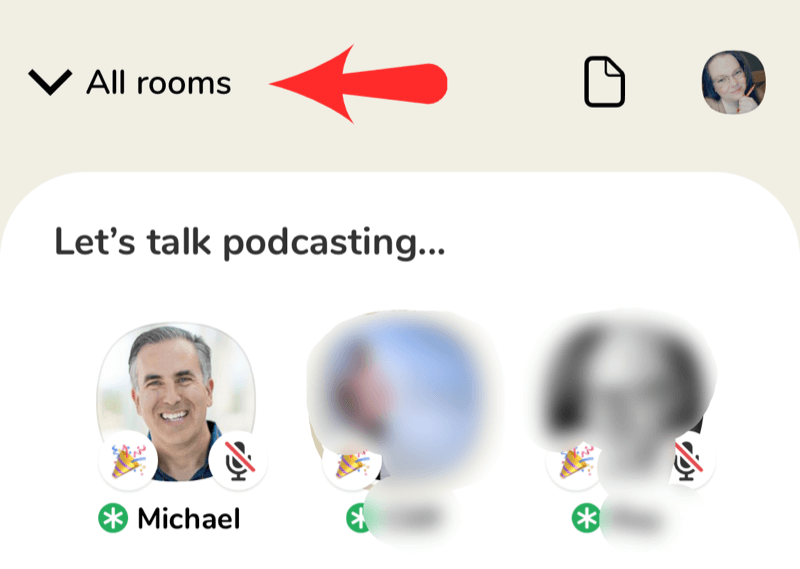 In fact, one feature that makes Clubhouse stand out from other platforms is the fact that you can minimize the app to check into other apps without losing your place in the chatroom. So you can check your email, follow a speaker over to another platform, or check your DMs over on a different channel without missing a word of the conversation.
When you're ready, tap on the small hand at the bottom-right corner to raise your hand.
What Is a Clubhouse App Speaker?
If you're brought up to the stage as a speaker, you'll have the ability to mute and unmute your microphone. As a courtesy, speakers keep their microphones muted while someone else is speaking to minimize background noise.
When you're done speaking, wait for a second or two before you mute your microphone. This helps ensure you don't accidentally cut yourself off at the end when there's a lag between your speaking and others' phones.
Every Clubhouse room is run differently depending on the topics being discussed and the way the moderators want to run it. In larger rooms, moderators will often bring a limited number of people up to the stage and ask them to limit their question or insights to a couple of minutes. After that, they'll do their best to answer the question before moving you back into the audience so they can address the next question.
In smaller rooms, you might see an interview happening to which you're welcome to sit and listen. You may also see the moderators of a small room invite everyone up onto the stage at the same time to share in an open format.
What Is a Clubhouse App Moderator?
There are two ways to become a moderator in a Clubhouse room:
Open a new room.
Have a current moderator in the room you're in promote you from speaker to moderator.
As a moderator, there are several new options available to you:
Turn on/off the ability for audience members to raise their hands.
Invite people from the audience up to speak.
Accept requests from the audience to speak.
Promote other speakers to also moderate.
Mute other speakers.
Send other speakers back to the audience.
Whether you opened the Clubhouse room yourself or were promoted to moderator by another speaker, you help set the tone and conversation within the room. Your moderation will hold a strong influence over the conversation and energy within the room.
To help with this, you'll want to decide on the best way to bring your speakers together before opening a room. Do you want a structured or open format? How will you choose new speakers?
As a moderator, you need to be active within the room for as long as the room is open. When the conversation slows down, you'll want to revive it, invite questions, or encourage others to share in a way that doesn't pressure anyone else sitting in the room. If the conversation is starting to get chaotic and confusing, bring back some order to make sure you don't lose anyone in the audience.
If the room grows very large, it gets difficult to follow along with who's speaking. When this happens, take care to introduce people who are speaking or ask speakers to introduce themselves to make it easier for the audience to see who's speaking.
#5: What Are Clubhouse App Stages and How to Use Them
When you enter a room, one of the first things you'll see is the room owner, moderators, and speakers organized near the top of the room. This area is referred to as the stage in that room. Every speaker within the room shares the stage and can take turns speaking.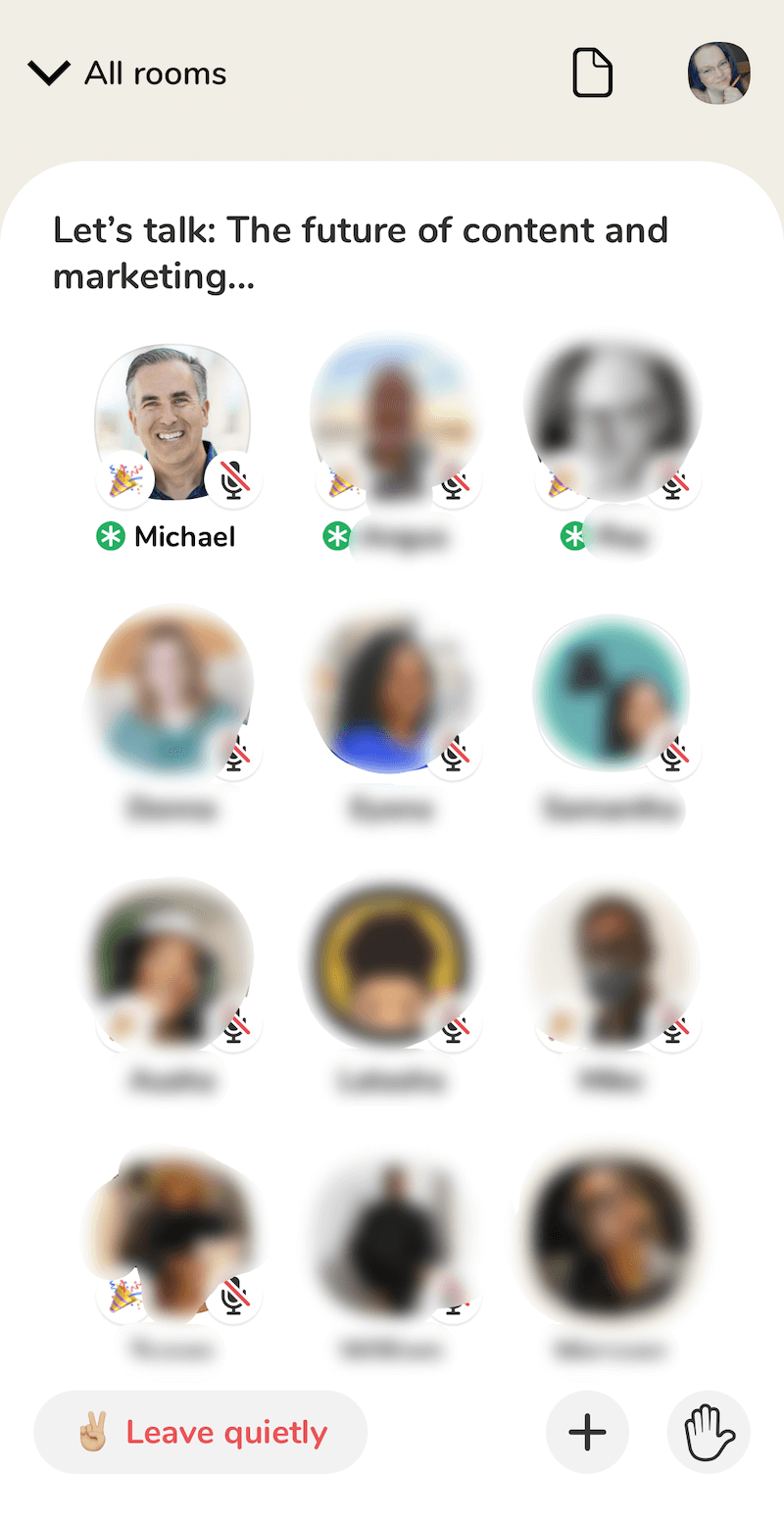 Just below the active speakers is the front row of the audience—an area labeled "Followed by the speakers." This area highlights more members on the app who have already interacted with the speakers and started building relationships.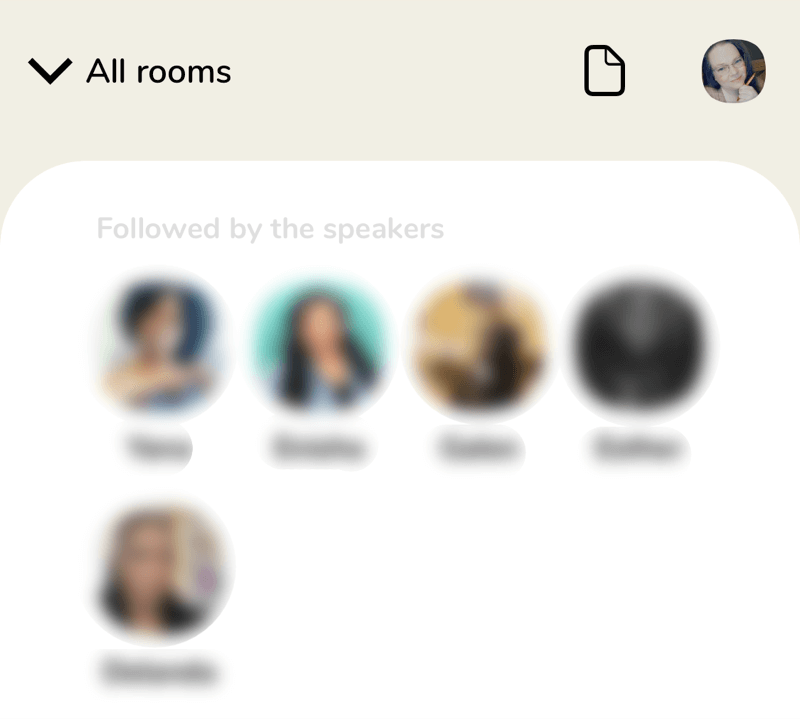 Below that, you'll see the rest of the audience—everyone else who's in the room with you and listening.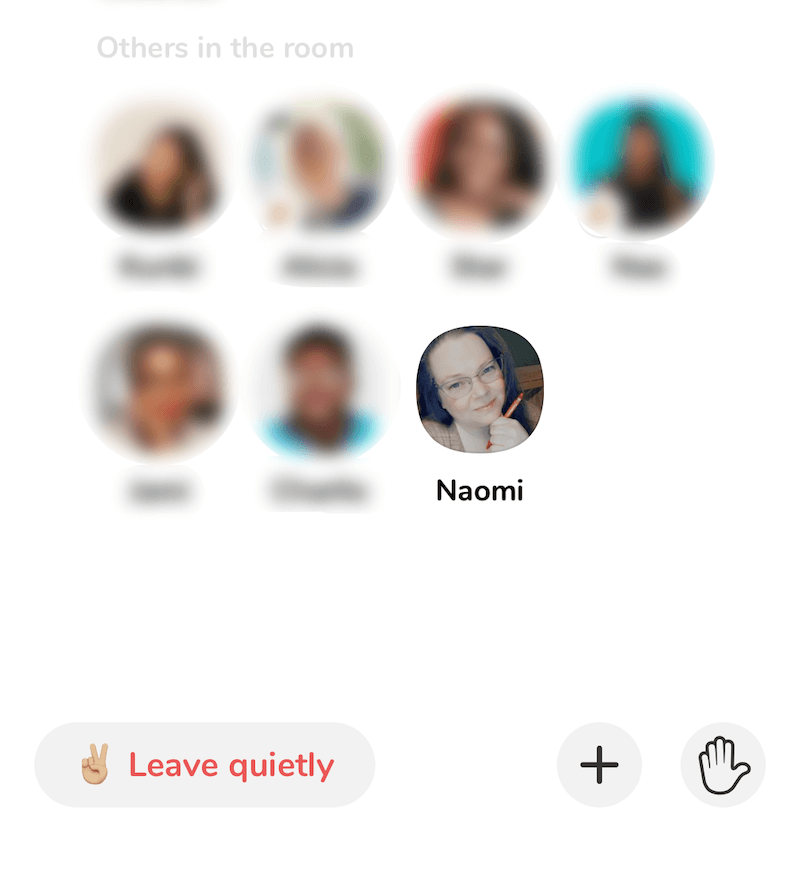 One phrase you'll hear a lot in these rooms is PTR, which stands for "Pull To Refresh." Because Clubhouse is designed as a drop-in audio chat, people will come and go. They might want to check out other rooms or move up and down from the stage. And sometimes, speakers may decide to temporarily change their profile pictures to show another picture or chart that illustrates a point or something important to the room.
In these cases, when you hear the moderators ask you to "PTR," simply pull down on the screen to refresh the room and you'll see those new profile photos as well as the correct order in which people have entered the room.
#6: What Are Clubhouse App Clubs and How to Use Them
Clubhouse clubs are used to create communities within the platform. Rooms started with a club can be private and intimate—reserved only for community members—or public to help introduce the club to Clubhouse members.
Currently, Clubhouse asks club founders to commit to hosting at least one recurring conversation, although you can also hold as many other conversations as you like that aren't recurring. To request to found a new club, you'll need to host your first three recurring meetups and then visit this link to fill out the form with your request.
There are four types of memberships within a Clubhouse club:
Founder: The club owner. A founder can edit the club's description and rules and invite members to join the club without having to request or wait for approval.
Admin: Appointed by the founder or other admins. An admin can approve or remove members and open private or public rooms.
Members: An approved participant within the club. A member can create private rooms for the club but not public rooms. They can also see and participate in both private and public rooms and nominate other Clubhouse members to join the club.
Follower: Not an official member of the club. A follower can follow public club activities but they can't create rooms for the club. They'll be notified whenever a member or admin of the club schedules a public room.
Currently, members can only launch one club at a time to avoid being spread too thin or creating a club that then goes dormant. The wait time for setting up a new club is around 2 weeks.
Conclusion
Looking ahead to social media marketing in 2021 and beyond, Clubhouse App represents a changing demand for our audiences. People want to see more engagement, value, and transparency but they don't necessarily want the production and endless waves of content that come with following a brand on social media.
There has been a lot of talk on Clubhouse about what will happen once the app leaves private beta and becomes public. Will marketers flood the app? Will eCommerce brands come in and only try to make sales? Will the value and networking possibilities diminish as more people get onto the app? Will the loss of exclusivity make the app lose its splendor?
Most of the questions won't have an answer until Clubhouse App is public. There is also talk of the eventual monetization possibilities of communities there. However, with the loss of exclusivity comes the ability to build communities that are easy to manage and engage with without adding to an already crowded editorial calendar.
So it will be exciting to see what happens with the app in the future. And in the meantime, if you're on Clubhouse, use the exclusivity to your advantage and start making those connections now.
What do you think? What are some ways you plan on using Clubhouse to further your business? Share your thoughts in the comments below.
New User Guide!  Straight from Clubhouse!
👋 Welcome to Clubhouse! We're so glad to have you and can't wait to meet you. In the meantime, here's a collection of information and tips to help you make the most of your experience. Of course, the best way to learn about Clubhouse is to dive in—join, participate, or host conversations. Your "newbie" badge (the party hat sticker on your profile photo) will last for 7 days after you join! 😊
P.S. Tap on the "toggle" triangle to see answers
📜 Just the basics
What is Clubhouse?Clubhouse is a place for casual, drop-in audio chats. When you open the app you can see "rooms" full of people talking—all open so you can hop in and out, exploring different conversations. It's a place to meet with friends and with new people around the world—to tell stories, ask questions, debate, learn, and have impromptu conversations on thousands of different topics.
Who is Clubhouse for?We are building Clubhouse for everyone and working to open it up to the world as fast as possible. We just want to make sure that as we scale, it's a great experience for everyone, so we're adding new users in waves. To join, anyone can sign up on the waitlist (and reserve their username) or skip the waitlist by getting an invite from a current user.
Can you give me a quick tour?Yes! When you first open the app after completing the onboarding process, you'll see the home screen (also referred to as the "feed," "hallway," "all rooms screen," or "lobby").

Here are some important parts of it, starting from the top left, moving clockwise:

Find people to follow: tap the person+ icon to search for or browse other users in the app.
Invites: when you have invites available, you'll see an envelope icon; tap to send invites!
Upcoming calendar: tap the calendar icon to see upcoming events and shows.
Activity feed: tap the bell icon to see recent notifications about contacts who just joined the app, new followers, invites to join clubs, messages from Clubhouse support, etc.
User profile: tap on the photo at the top right (or photo slot if you haven't added a profile pic yet) to navigate to your user profile, edit it, and access settings and important links.
Who's online: the "online" button at the lower right of your home screen takes you to a screen, also known as the "sidebar," where you can see which of your friends are online. You can also just swipe right-to-left from the main screen to get to there!
Start a room: tap the big green button to start a new room, then choose the type of room, and hit go!
Rooms: if there are rooms live, you'll see them in the feed, with title, names of speakers, names of listeners that you follow, and the number of participants. Tap to join!

P.S. We also host a weekly new user orientation and have a ton of info in our knowledge center 🙂

How can I meet people?There are many ways to discover people in Clubhouse! Here are just a few of them:

Onboarding: if you connected your contacts and/or Twitter accounts, you should see some personalized recommendations for people to follow.
Find people to follow: tap the person+ icon to search for or browse other users in the app.
Upcoming calendar: tap the calendar icon to see upcoming events and shows! This can be a great way to find topics and conversations that are interesting to you, as well as event hosts and speakers that you'd be excited to get to know.
Clubs: joining and participating in clubs can help you meet users with shared interests.
User profiles: when you visit any user's profile, you'll see a "star" button next to the "follow" button; tap on it to see users that may be similar!
Inside rooms!: the best way to discover and meet more amazing people is to join rooms, browse other participants' profiles, get in on the discussions, and make connections! You'll even see some public "welcome" rooms for new users—feel free to join in!

What "roles" can a user can have?Conversations in Clubhouse take place in rooms, and this is where all the magic happens. Within each room, you can be a moderator, a speaker, or a listener.

Moderators. When you start a room in Clubhouse, you are the moderator. This means you are a speaker with the special power to add, mute, and remove other speakers. You can access these tools by tapping on the photo of any user in the room. "Mods" guide the conversation and have a strong influence on the content and style of conversation. The best moderators tend to thoughtfully curate the speaker group, actively manage the conversation, and consider the audience experience.
Speakers. Speakers are the people in a room who have the ability to talk. By default, the person who starts the room is a speaker, and so is the first person to join them on stage. Everyone else joins in the audience as a listener, and must be invited up if they wish to speak, or listeners can raise their hand to ask to speak. Move yourself off the stage by tapping on your own photo. Successful speakers tend to share the stage, know when to mute (and unmute), and aren't shy about bowing out when they want to.
Listeners. When you tap to join an existing conversation, you enter in the audience on mute. This means you are a listener! As a listener on Clubhouse, you should relax and enjoy the conversation.

What are the "rules?"We're so glad you want to know! You can find all our policies linked from our knowledge center home page here, or access them directly below. These include information on trust, safety, and privacy—which we value highly. As a general reminder, voice is a unique medium and in the Clubhouse format everyone can impact each other, so please take time to review our rules.
What's the ettiquette?In addition to the formal "rules," these are things that we'd want everyone in Clubhouse to be mindful of, regardless of the room they're in:

Be respectful. This is pretty self-explanatory — people have set an amazing precedent in the community and we strongly believe in this. Speaking in voice conveys rich context and there's so much nuance in what you say and how you say it.
Share the stage. Most rooms have many speakers on stage, rather than just one or two. Having a large group on stage is fun and engaging, but also means it's important to be considerate of others who are on stage, whether you're a moderator or just a speaker.
Be mindful of diversity. The diversity of users, backgrounds, and perspectives makes Clubhouse amazing, and we believe it's important to keep this in mind — whether you're organizing an event, deciding who to let on stage, taking turns talking, etc.
Don't fanboy / fangirl. When celebrities join rooms in Clubhouse, occasionally people get so excited, they want to put the spotlight on these figures. However, generally the experience for them and others in the room is better when everyone is treated as an equal! Authentic conversations from person to person, irrespective of status, are powerful.
Welcome the newbies. One of the most amazing things we've seen in Clubhouse is the culture of welcoming newcomers. Newbies have a "party hat" badge on their profile photo when they're in a room so that you know to introduce yourself to them an invite them to come up and speak. You can also join or create welcome rooms to orient and meet newbies!

How can I invite people?Thanks for your excitement about sharing Clubhouse! 🎉 We allocate invites automatically based on contribution to the community—so get engaged, keep hosting great conversations, joining discussions, and invites will automatically appear in your account! When you have more invites available, you'll get an in-app notification.

You can find out more about invites here!

When will you open to the public?Please see "Who is Clubhouse for" above. 🙂 The short answer is hopefully soon!
🏠 Spaces & conversations
How do "rooms" work?Conversations in Clubhouse take place in rooms. Here is a quick tour of your typical room, starting from the top and moving down:

All Rooms: tap the button to go back to the main feed displaying all rooms you can see!
Community Guidelines: tap the "document" icon to view the Clubhouse Community Guidelines, which detail our principles, rules, reporting and investigation policies, and other useful info.
User profile: tap on the small profile photo in the top right to navigate to your profile.
Room title: if the room has a title, you'll see it displayed at the top above the speakers. If a club is hosting the conversation, you'll also see the club name (nex to a little house icon).
Stage: the section of the room where speakers are visible is sometimes called the "stage."
Moderator badge: the green star next to a speaker's name means they're a room moderator, or "mod."
"Followed by speakers": this section shows you which listeners are followed by the speakers. If you're a speaker, this helps you see which of your friends are in the room, in case you want to call them up on stage. If you're a listener, it shows you people who may be similar to the speakers, in case you want to follow them.
Others in the room: users who are not yet followed by any of the speakers are shown here.
Raise hand: this button will be tappable when moderators are open to taking questions.
Ping (+): this allows you to invite other users (who follow you) into the room!
Mute / unmute: when you're in the audience, you won't see this icon since you're always muted by default; when you become a speaker, you'll see it. Tap to mute / unmute yourself.
Leave quietly: tap the "leave quietly" or peace sign emoji to exit the room. No one will be notified, so feel free to duck out anytime. 🙂

What are the different room types?We're experimenting with a range of room types, from fully public to fully private. Here are the main ones:

Open rooms. Anyone can join the room. Open rooms are popular for hosting public conversations, shows, or meeting lots of new people, and this is the default setting for all rooms in Clubhouse.
Social rooms. It's nice to have an audience, but sometimes you might prefer to have more intimate conversations with just the people you know and trust. With Social mode, only the people you follow will be allowed in the room. If you want to open the room up to more people, you can add other people as moderators, and the people they follow will be allowed to join too. It's kind of like a real-world party.
Closed rooms. With Closed (or private) rooms, only people you specifically add to the room can join. We hope that Closed rooms will be helpful when you are looking to have more private conversations, or want to talk with a smaller group but haven't yet set up a club for it. When you start a Closed room, you can always ping in more people or open it up to either a social or open room, so it's also a good way to start a conversation!
Welcome rooms. These are created for new users when they first sign up. If someone in your friend circle joins Clubhouse, you may get a notification to join a welcome room—a private room where you and 2-3 other friends of the new user can help orient them to Clubhouse. You can also open the room to the public. If you see welcome rooms in your feed, feel free to jump in and say hi!

How can I start a room?On the home screen, here's how you can start a room:

Tap the big green button on the home screen.
Select the type of room you want to start — Open, Social (only visible to people you follow), or Closed.
Optionally, add a topic to give people a heads up on what you want to discuss!
If you're a member of clubs for which you can start rooms, you'll see them in this view too.

You can also start club or one-on-one rooms from the "sidebar" (which you get to by tapping the "Online" button, or swiping right-to-left on the home screen)

At the bottom of the sidebar, you'll see friends that are online
At the top of the sidebar, you'll see clubs that you're a member of and have users online

From inside a room, you can also invite another user to start a new room together.

Tap on anyone in the room that follows you and select "start a new room together."

Which rooms can I join?Any room that you see on your home feed is available for you to join! Occasionally, you'll see rooms that have a grey "lock" icon at the top right, which means the room is closed to the public, but you're allowed to join (e.g., if you're a member of the club, or you were invited by a room moderator).
How can I find out about events?This one's easy! From the home feed, tap on the calendar icon at the top to see upcoming events and shows. You can switch between "Upcoming for you" (events from your extended network) or "All Upcoming" to see all public events.
How can I plan a conversation?Since most conversations on Clubhouse are spontaneous conversations and they're all live, planning a conversation or event requires just a bit more effort. Check out our FAQ on hosting conversations here!
How can I be a great host?You can find our FAQ on hosting conversations here. We'll also be making more educational and hands-on resources available to help with room moderation and facilitation soon!
What are clubs? How can I start one?If you've seen a room with a green house icon next to the title, this is a club hosted room. Clubs are groups based on identity, interests, industries—you name it, there's probably a club that's been proposed or is already live! Some clubs are public and host frequent meetups, and others are private (e.g., "Googlers")).

We call them clubs, but you can think of them as "conversation series," because consistent conversation is what builds a great community. Some clubs host conversations weekly, others biweekly, and others daily. It's totally up to the creator. Clubs also let you decide to get together publicly or privately.

You can find more information on clubs here!

How can I find and join clubs?Right now we don't have a clubs directory, but we hope to have one soon. In the meantime the best way to discover clubs is in conversation, by checking out club events on the calendar, club events in the feed, and club badges on the profiles of users that you know or find interesting. There's no way to request to join a club at the moment, but many clubs do allow you to follow them so you'll get notified about their public events.
🔔 A few more FAQs
Who should I follow?As you spend more time in Clubhouse, it's common to start following great hosts, speakers, and conversationalists that you've never even heard of before. You can also follow people who are hosting interesting events you see in the feed or the Upcoming calendar.

In general, if you follow more people, you see more rooms—you craft your own experience.

How do I get more followers?If you're looking to build an audience, the best way to get more followers is to host great conversations, be a great moderator, speaker, or guest, and to actively engage with other users. If you do this, your followers should consistently grow. 🙂
When do I get notified about people?Here are the major notification types you can expect to receive:

Someone you follow started a room. When someone you follow (who also follows you) creates a room, you'll get a notification to join. Heads up, if you're the first guest to join the room, you'll automatically be on stage as a speaker! If you join after a second person has joined already, you'll go in as an audience member.
Someone you follow is speaking. When someone you follow is speaking in a room, you'll get notified so you can choose to join.
Trending rooms. If you have trending room notifications on (check your settings from the gear icon on your profile), you'll be notified about popular rooms happening live!
Welcome rooms. When someone in your friend circle or community joins Clubhouse, you'll be notified to help welcome them.

We do not send notifications about listeners present in rooms (e.g., if you join a room, nobody is notified, however they may see your name on the home feed or when they join a room).

Can I adjust my notification settings?Yes! From your user profile, tap the gear icon at the top right (settings), then select the frequency you want for notifications. You can also toggle on / off trending room notifications, or choose to pause notifications.

If you feel like you're getting too many notifications, we'd recommend choosing "very infrequently" so you'll still get notified about co-follows, when you get pinged into a room, and when your invitees join. Notifications are important in Clubhouse since everything is live, and we encourage you to manage them to suit your preferences.

More info on managing your account and user profile here!

What are some insider "tips" or "hacks?"

PTR. "PTR" stands for "pull to refresh." To "PTR," hold down on the screen, drag your finger down, then let go. When in a room, this will refresh the screen so that you'll see profile pictures that have changed, whether speakers have rearranged on stage, etc.
Tucking someone in. Sometimes on Clubhouse people stay awake so late that they fall asleep in a room. Moderators can tap on their profile photo and move them back to the audience or out of the room, i.e. "tuck them in" to sleep.
Sharing a photo. We don't have a formal way to share a picture or link in a room to add color or context to a conversation, but it's very common for users to change their profile picture as a workaround. A quick way to do this is to tap and hold on your profile photo thumbnail at the top right. Let go, and it goes straight to your camera roll so you can select your photo!
DMs. We don't have text DMs built into the app as of now, but many users message each other via Twitter DMs or Instagram DMs. To make this easier, you can connect your Twitter or IG account to your user profile and indicate in your bio that DMs are open.
Showing appreciation. We don't have buttons or sounds for this, but when you're a speaker, it's normal to unmute just to clap or share appreciation without interrupting too much. Some people also unmute / mute a few times in a row (so it looks like a blinking button) to simulate "clapping" or a "YESSSSS!"
Matching your skin tone. If you tap and hold on the "raise hand" icon inside a room, you can change the color of the hand to your preferred skin tone.

Can I share feedback or a feature request?Yes! We're always excited to hear from new users on what they like, dislike, and want to see in the upcoming releases. You can submit feedback or requests from our knowledge center here!
How can I learn more?!

New User Orientations — Wednesdays at 6 PM PT. Each week Paul, Rohan and Anu host a "Welcome to Clubhouse" session! These used to be reserved for "newbies" but are now open to everyone in case you didn't get to attend the session the week you joined and still want to learn the ropes. We give you a tour of Clubhouse, share some best practices, and answer your questions!
Clubhouse Town Halls — Sundays at 9 AM PT. We'll let you know what's on our mind and answer your questions, timed to be inclusive of our international users! 🌎 Visit our knowledge center to submit questions in advance. Tap the gear icon on your profile, then FAQ or visit support.joinclubhouse.com! 🙏
Knowledge center. Check out our new home for all our frequently asked questions! We'll keep adding to it as we release new updates and get more questions to answer.
Ask someone! Fellow Clubhouse users are great resources for questions you may have, and usually will go out of their way to help — don't hesitate to ask, and then pay it forward!
We're so excited that you are here. 🙂 If you need anything else or have more questions, please get in touch anytime. Thank you, and thank you for being part of Clubhouse!